The South East FLAG area comprises the coastal zones of Counties Waterford, Wexford and Wicklow. The area of operation will typically be the 10 km coastal strip however, should projects further inland positively impact the coastal strip, they will be considered on a case by case basis.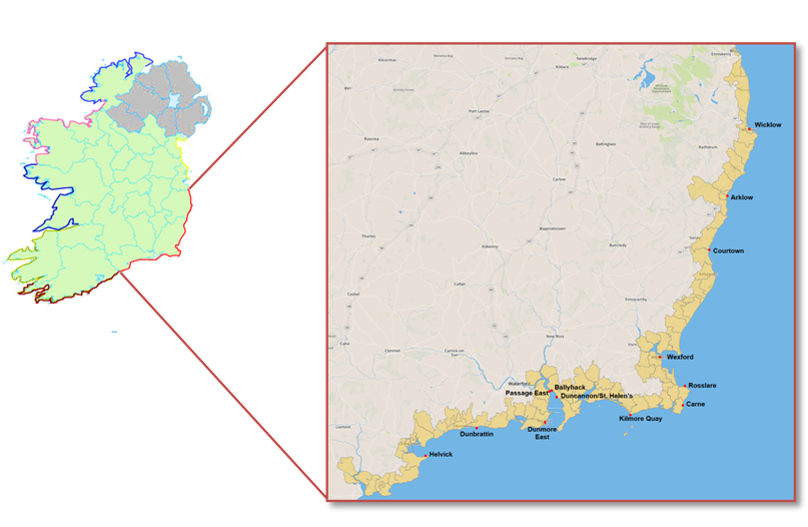 FLAG South East, through public consultation, has developed and ranked a set of priorities for their area.
The summary below sets out the areas of prioritisation for FLAG South East.
Creating and maintaining jobs in coastal areas
Adding value to fisheries and aquaculture products
Lifelong learning and attracting young people in fisheries and aquaculture areas
Promoting innovation in fisheries and aquaculture and supporting diversification inside and outside commercial fisheries
Strengthening the role and governance of fisheries communities in local development
Promoting social well-being and cultural heritage in fisheries and aquaculture areas
Promoting the environmental assets of the fisheries and aquaculture areas and mitigation of climate change
You can download our full strategy here: FLAG South East Local Development Strategy