How do I Apply?
Application Forms and Instructions are available here:.Application Page
If you are considering applying to FLAG West for funding, it is strongly recommended that you contact your local BIM Facilitator (see contact details in sidebar) who can give you guidance and advice with your application.
Once a completed application has been received, it goes through the following process.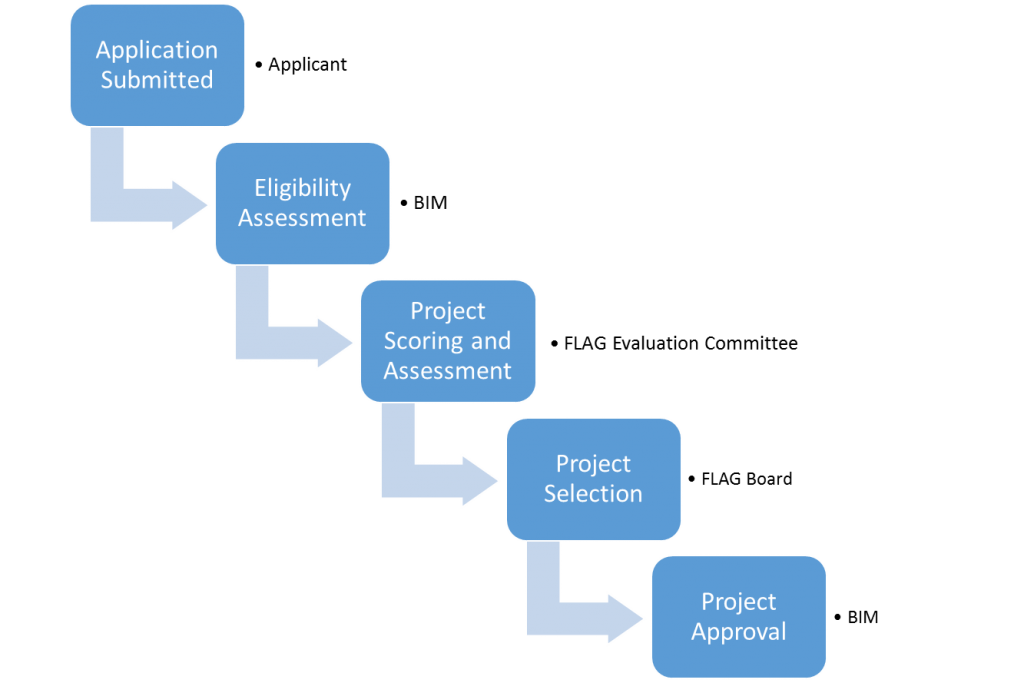 Applicants can submit their application by email @ curraoin@bim.ie
or by Post:
Caroline Curraoin,
FLAG Investment Coordinator,
C/O Bord Iascaigh Mhara,
P.O. Box 9799,
Crofton Road,
Dun Laoghaire,
Co. Dublin
If submitting by post, please include all relevant documentation (quotes, business plans, permissions etc.) See checklist in the application form.
If submitting by email, please print off the completed application, sign and scan signed copy. Please attach this signed copy to your email along with all accompanying documentation